---

How to recognize and trade different Forex chart patterns
Contents:
Types of charts
Candlesticks
Chart patterns
The very first look at a newly opened chart usually gives traders a little or no clue what the market is currently doing.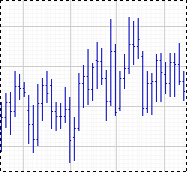 It usually appears like that wavy indefinite graph you see below.
A trader must &laquoreorganize&raquo it into a very clear picture to be able to trade.
Analysis usually starts with defining the trend.
It may be needed to switch to a bigger time frame (hourly, daily) to see where exactly the market price is heading: up or down.
Having done that a trader can plot a trend line.
Note the rule of placing trend lines for uptrend and downtrend.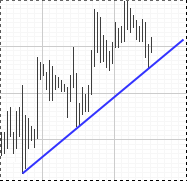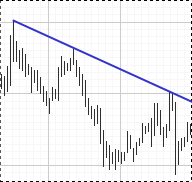 For uptrend a trend line is plotted below the price action to indicate a support level.
For downtrend — above the price action to mark the level where resistance occurs.
For more information about trend lines visit: http://www.forextrendline.com
&laquoAlways trade with the trend&raquo... or at least try to — the gold rule in trading. That's why we want to find a direction of the trend.
Price can form channels. A channel is a corridor with parallel lines in between which the price moves.

The longer the price stays in a channel the stronger the channel becomes.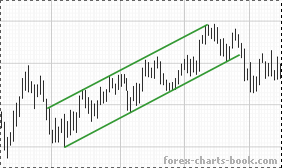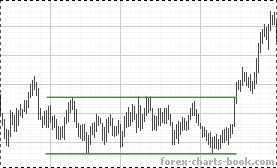 Trading strategy: watch for the price attempting to trade out of a channel. Once the first bar is closed outside the channel it is time to execute a trade in the direction where this break-through has occurred.

Autochartist is a powerfull tool to help scan and recognise Chart patterns in real time.
Find more with Autochartist Forex Brokers
---